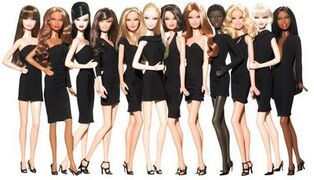 Barbie Basics is a line of Black Label collector dolls that began in November 2009. They are all now discontinued.
The doll infomation we currently have on Everything Barbie Wiki are listed below.
Model No. 01 -Collection 001.5
Collection 001 features on Barbiegirls as a dress up game, only a few small number of months before it's closing down. The first winner had thousands of votes.