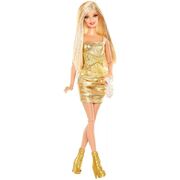 Barbara Millicent Roberts, nicknamed Barbie, is a popular doll and fashion icon and has been one since her launch on March 9th 1959, with the iconic black and white striped strapless swimsuit. Since then, she has had over 150 careers, including being a doctor 11 times and even gone to the moon. She is a famous movie star. 
Ves we, se puede editar y se puede poner cualquier cosa :V
Offical Description
While controversial, Barbie has earned her sales primarily through her skinny waist and long legs! Her peroxide-free blonde hair has become synonymous with the icon that is Barbara Millicent Roberts.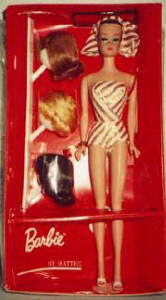 Apperance and Personallity
If Barbie were real (not to scale of the doll) she would be 170cm. She has blonde hair and sky blue eyes, though her characters in some movies have brown or green eyes, such as Mariposa and Elina. In other movies her hair is Brunette such as Keira and Erika.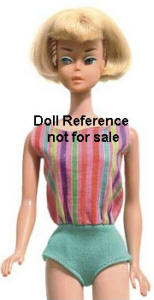 Family
Best Friends
Friends
Former / Discontinued Friends
Christie O'Neil (1968-2005/6)
Becky- I'm the School Photographer (1996-1998)
Kayla (2002-2005)
Maddison (Myscene)
Delancey (Myscene)
Kim (Barbie and the Rockers: Out of this World)

Marie-Alice (2010 only)
Sophie (2012 only) 
Carrie (2010 only) 
Taylor (2010 only)
Claire (Jet Set Style only)
Lea (1999-2012)
Scarlet Star (2012 only)
Nurse Brey (2012 only)
Ella (Barbie doll produced for Cancer patients)
Ayudia (2016)
Esther (since 2008)
Jillian (mentioned)
Portia (before 2000)
Drew (after 2017 or before Fashionistas)
Shawani (fired or blocked by password)
Aramina (October 2006 - June 2008)
Dellia (Died in September, 30th 2009)
Azura (Fairytopia 2018 release or after Dreamtopia)
Jewlia (Died in May, 27th 2006)
Crystal (The Heirs or Life in the Dreamhouse only, may visible in Fashion Fever)
Jaqueline (2010-2013-2014/15 or Fall 2017)
Kennedy (Summer 1999 or Ramadan 2008)
Olivia (Life in the Dreamhouse)
Pets
Relationships
Kevin (2006) 
Kenneth Carson (1961-2004, 2009-2011, 2012-present*)
Todd (2006)
Blaine Gordon (Somewhere inbetween 2004-2009)
River (during Barbie's myscene years, possibly 2006/7)
Trivia
Quotes
Small person not next to me.
Pick a tree and let's get started!
This year, I want everything to change.
Did I miss this in the script?
They say you can take the girl out of Malibu, but you can't take Malibu out of the girl! Next time, I leave the girl in Malibu.
I owe you this. For the wolves.
I just love game night! Fab friends, fun food! 
To see more photos of Barbie, go to Barbara Millicent Roberts/Gallery
Community content is available under
CC-BY-SA
unless otherwise noted.